This post contains affiliate links , if you purchase something using those links, we get a small commission at no extra cost to you.  Thanks for your support! disclosure policy. 
Don't miss out FREE Thayers Facial Toner Sample!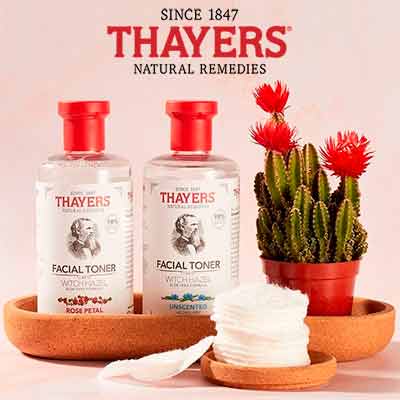 Thayers Facial Toner visibly improves the quality of skin, revealing glowy, moisturized skin that looks and feels healthier.  Alcohol-free, gentle, non-drying toner acts like a remedy to hydrate skin all day, helping skin feel purified,  balanced and renewed. Skin texture is visibly smoother, pores appear smaller, and skin tone looks more even.
All you need to do is click on the "Get FREE" button and fill out the form.
Join our list
Subscribe to our mailing list and get interesting stuff, freebies, giveaways and updates to your email inbox.
You'll also receive "One Good Thing A Day" Journal for free!